Pre-Placement Medical Assessments
Hiring the best candidate is always the main goal in any hiring process. However, too often the physical capabilities of an individual are not properly taken into account. Conducting pre-placement medical assessments is an effective way to ensure the candidate is physically able to perform the essential functions of the job.
The appropriate manner in which to utilize a pre-placement medical assessment is to require the assessment after an offer of employment has been made to an individual but before employment commences. Employment is not assured until the potential employee has passed the post-offer assessment.
The Americans with Disabilities Act (ADA) and the Fair Employment and Housing Act (FEHA) do not prohibit an employer from establishing job-related qualification standards. Such standards include education, skills, work experience and physical and mental standards necessary for job performance, health and safety. ADA and FEHA do not interfere with an employer's authority to establish appropriate job qualifications to hire people who can perform jobs effectively and safely and to hire the best qualified person for a job.
SISC has a program that reimburses a district 50% of the cost of a pre-placement medical assessment, up to a designated limit, when it is performed at one of the locations listed below for one of the covered positions. Forms and reimbursement information can be found at http://sisc.kern.org/wc/
Locations: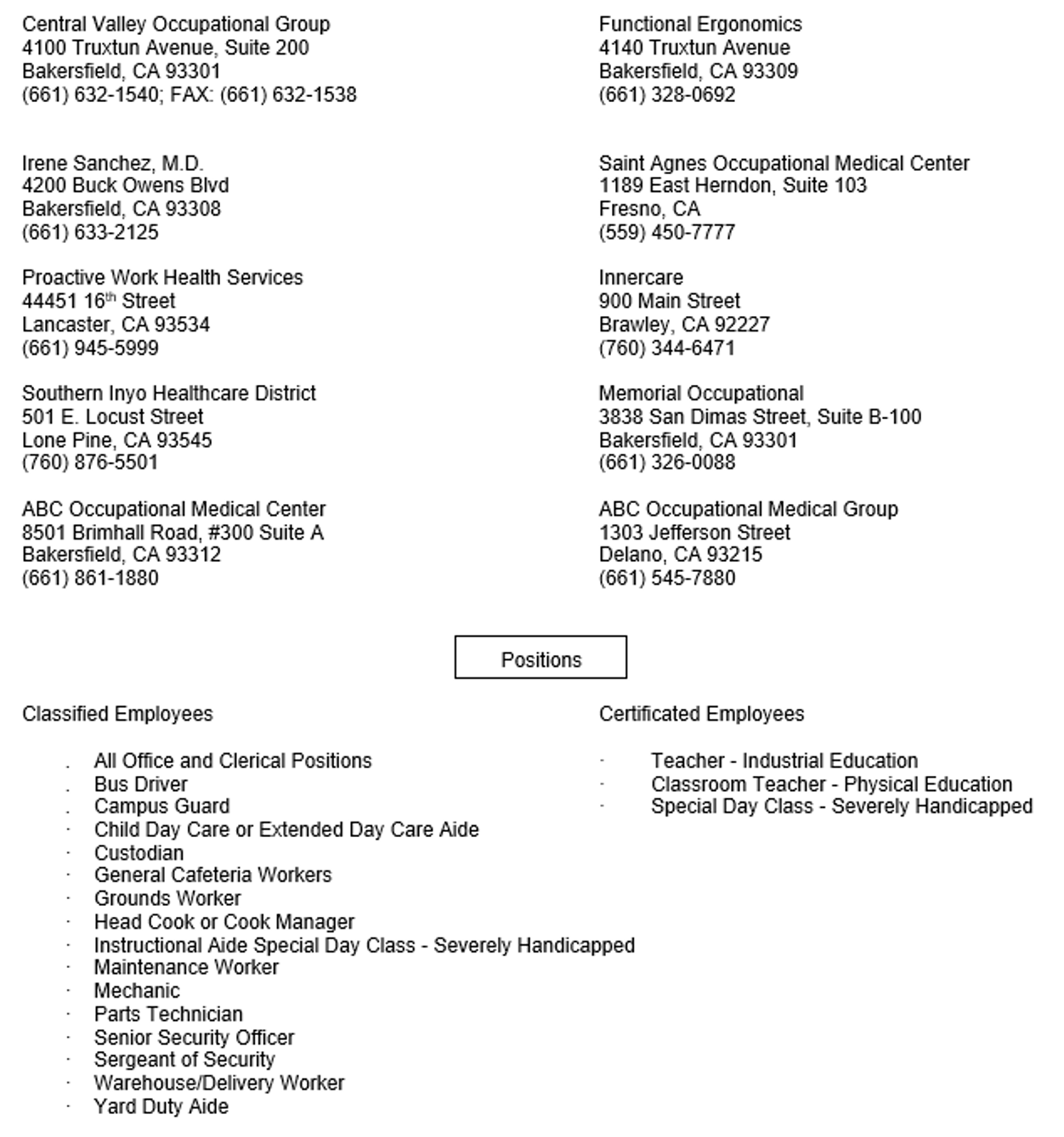 Forms: